Courage


To face and conquer my own fears to take me where others will not go. Of body to protect others and of spirit to lead others.
LCSO Deputy Memorial
The LCSO Fallen Deputy Memorial is designed to honor those deputies and K-9 killed in the line of duty. Beginning on February 12, 1972, and until October 22, 2006, ten deputies and a K-9 have been killed. These deputies have left behind family and loved ones. Their sacrifice and that of their families is in itself a dedication to their memory.

This memorial is a remembrance of these heroic deputies. It is designed to recall each one of these heroes. The three black granite tablets entomb their lives forever. The mourning deputy kneeling before the memorial reminds us of the never ending anguish. The K-9 killed in the line of duty oversees and protects their memory. The black granite pavers surrounding the memorial reflect upon the hope for the future. The granite benches allow us time for contemplation.

This privately funded memorial, 501c3, is set within Lakes Regional Park. It is outlined with palm trees and shrubs. The setting is transitioned into a beautiful grotto. The sun reflecting off the highly polished granite invites all the citizens of the county.

This peaceful and introspective memorial becomes a constant reminder of those lives taken from us. The life-size sculptures include both deputies and K-9. The Deputy is kneeling with his head bowed, holding a folded flag. His colleague stands over him, with her hand on his shoulder, giving comfort. Our lost K-9 stands beside the memorial, ever vigilant.

The sculptures and memorial are being created by some of our most influential artists in the country. The design and quality are constructed to last a hundred years. This memorial will be an ongoing reminder of all of those who have and will make the greatest sacrifice.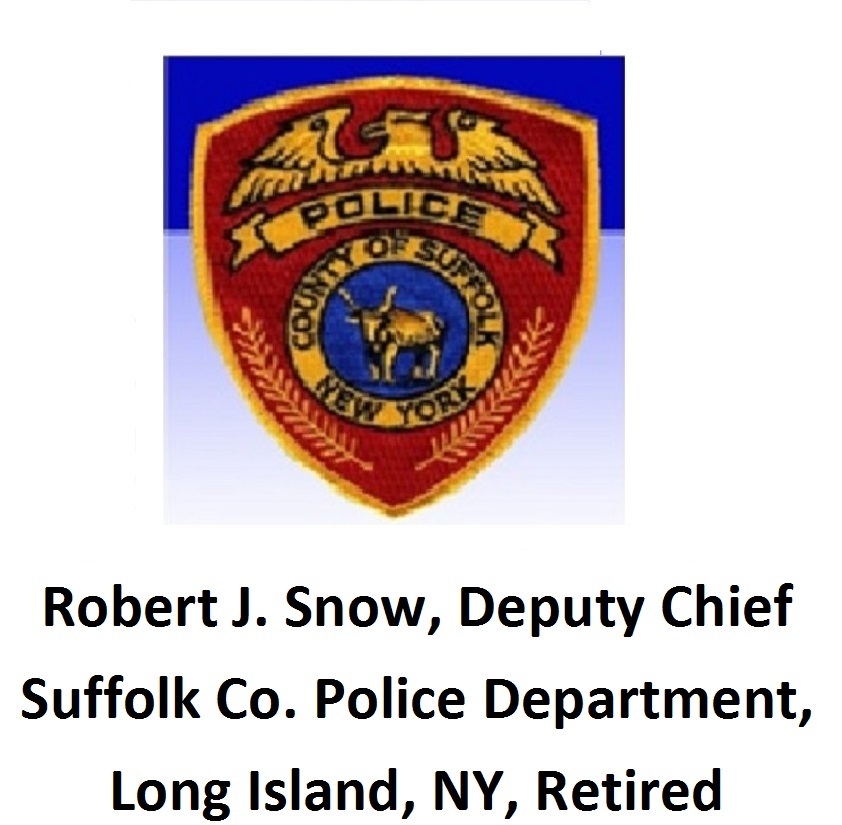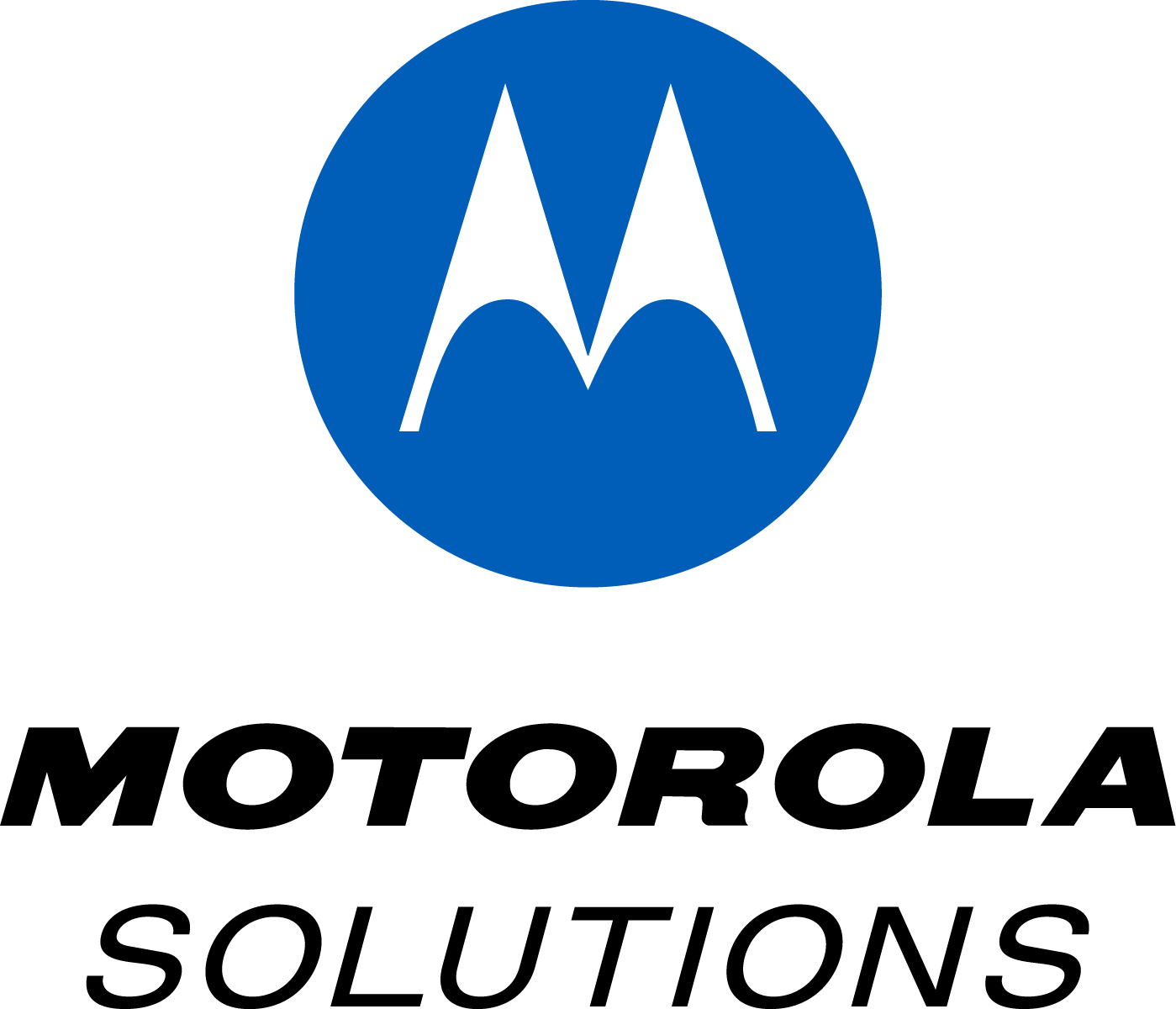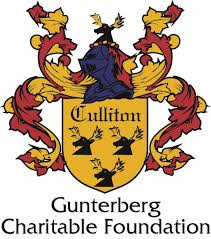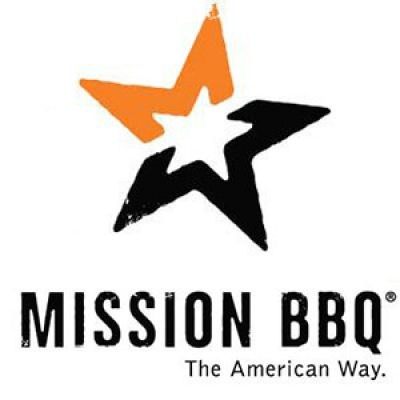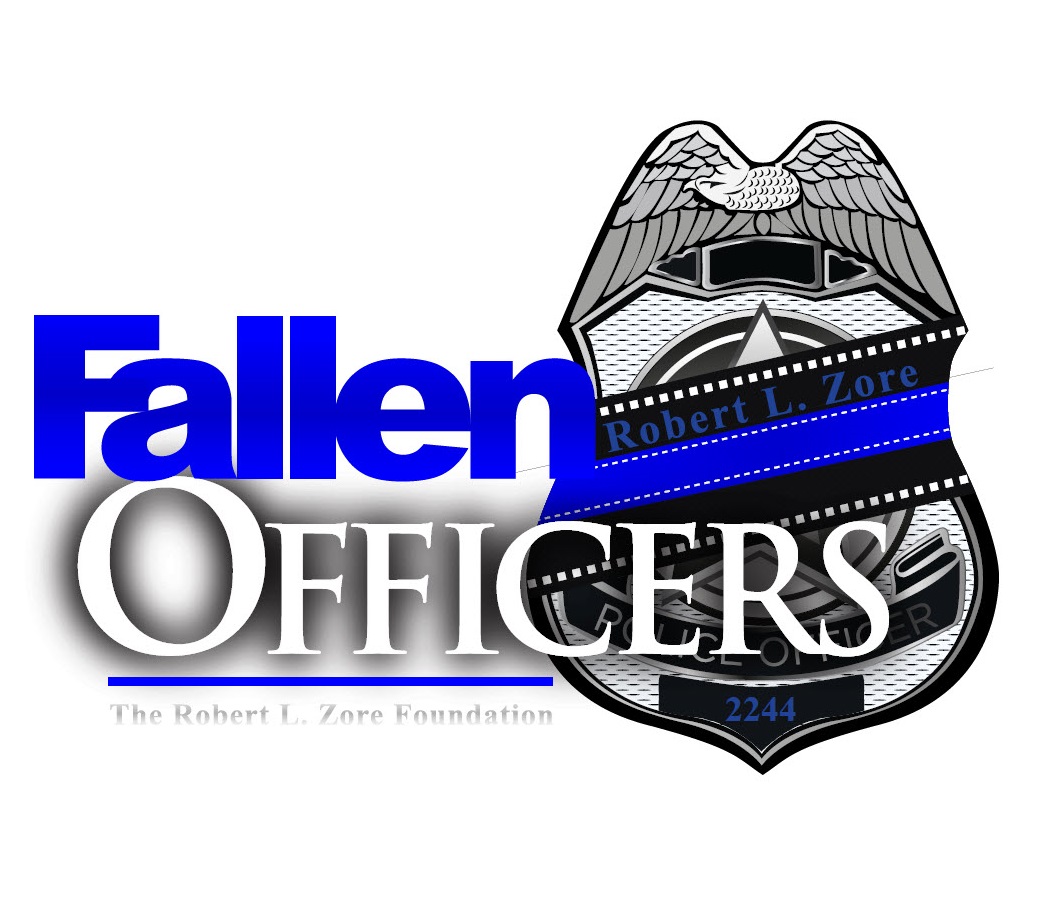 Fallen Deputy Memorial Poster
Donate five dollars to get your very own Fallen Deputy Memorial Poster.
Donate Now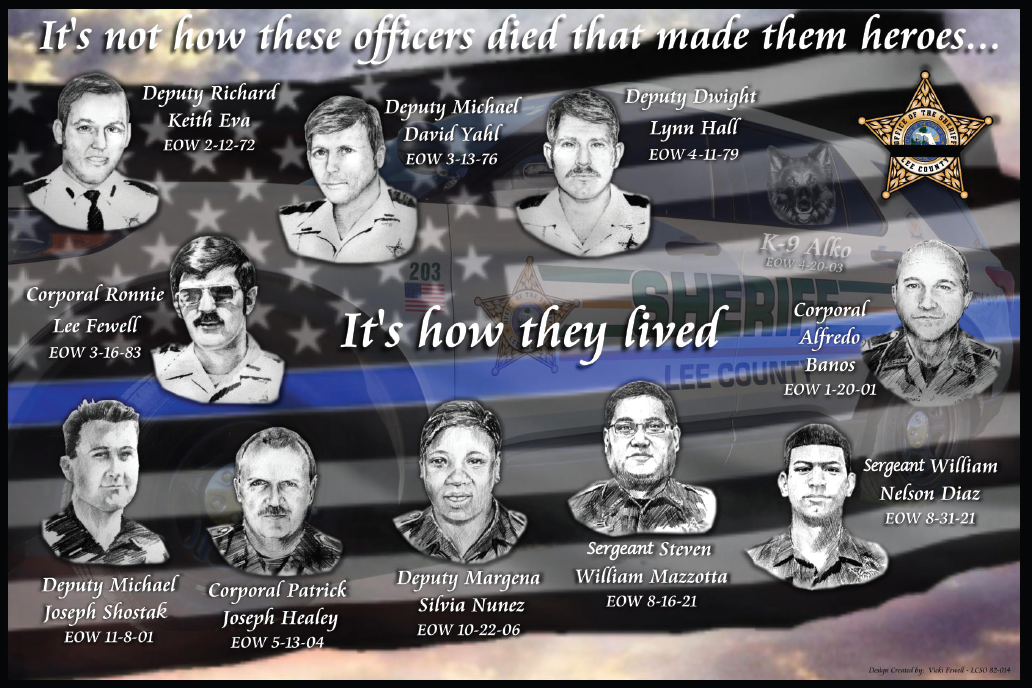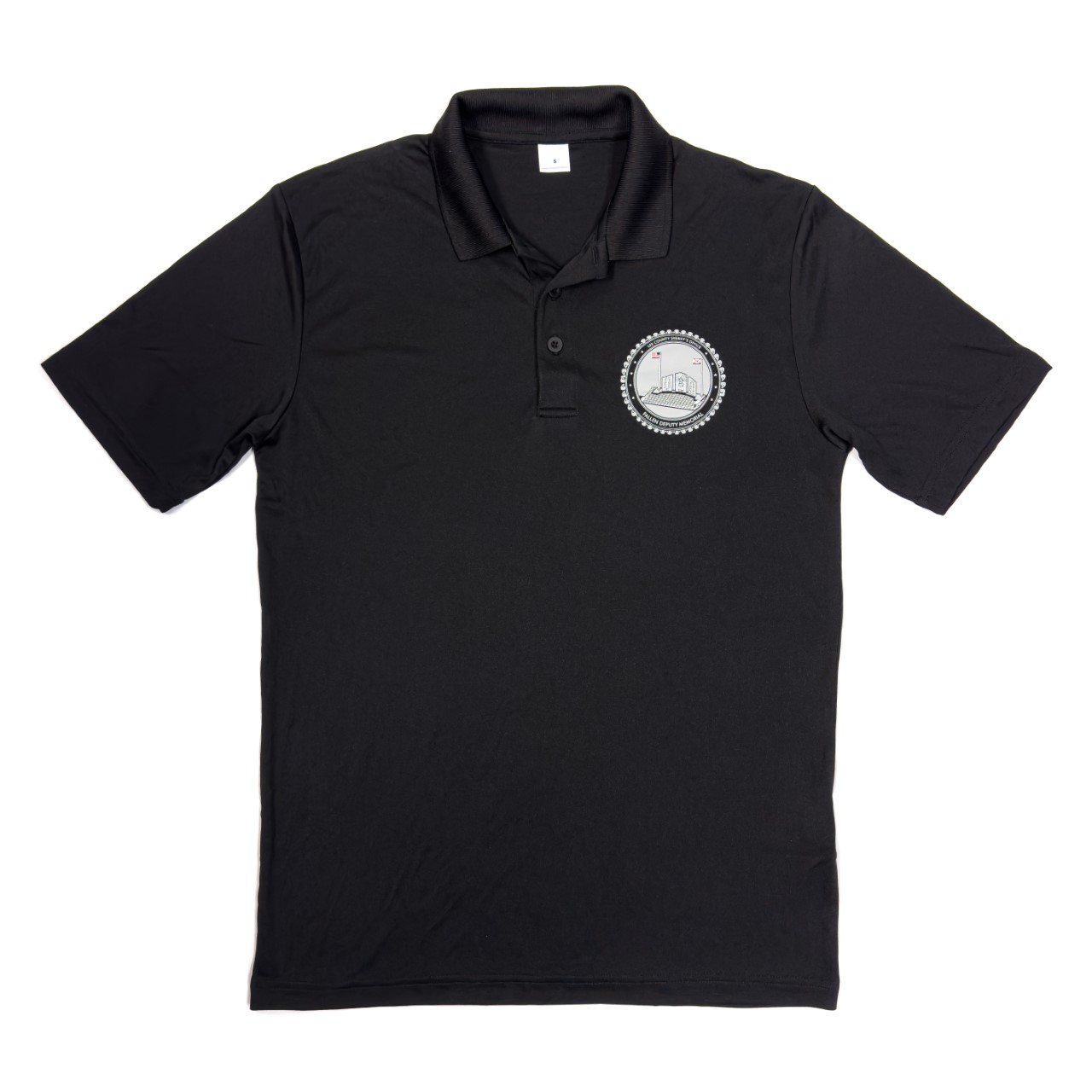 Fallen Deputy Memorial Shirt
Limited Availability
100% Polyester Polo Shirt – Limited Availability
Please email Annmarie at areno@sheriffleefl.org or call 239-477-1042 before making a 25 dollar donation to confirm that we have the size in stock.
1. Men sizes: Small (8); Med (20); Large (26); X-Large (43); 2XL(10); and 3XL (4)
2. Female sizes: Small (4); Med (19); Large (23); X-Large (25)
LEARN MORE
Choose LCSO Fallen Deputy Memorial Inc. as your Favorite Charity on AmazonSmile!
Amazon will donate 0.5% of all eligible purchase to your favorite charity. Shop smile.amazon.com!
See https://smile.amazon.com/about for program details.
Get Started Today