14″ X 14″ Granite Paver
The LCSO Fallen Deputy Memorial is offering 14″ X 14″ Granite Pavers for those who would like to engrave their name or company name, or leave a legacy to a friend or family member for only $1,000.

Each paver can hold up to 3 lines.
Please either fill out electronic form below to pay online or download Paver Order Form and pay by check.
Paver Order Form
If paying by check, please make $1,000.00 check payable to:
LCSO Fallen Deputy Memorial, INC
Attn: Executive Director AnnMarie Reno
14750 Six Mile Cypress Parkway, Fort Myers, FL 33912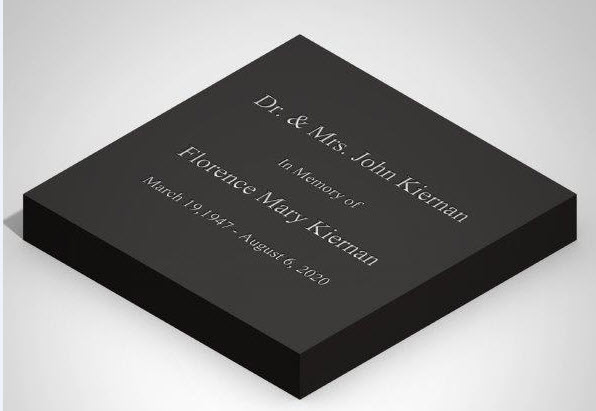 Create a lasting symbol to honor their dedications and sacrifices
Please fill out the form below to purchase online.